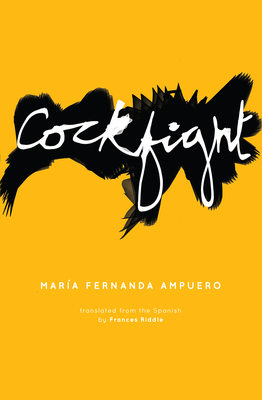 $15.95
In Stock at Publisher - Available to Ship to Your Home
Description
---
This Ecuadorian short story collection explores domestic horrors and everyday violence, a "grotesque, unflinching" portrait of twenty-first-century Latin America (Publishers Weekly).
"Ampuero's literary voice is tough and beautiful at once: her stories are exquisite and dangerous objects." --Yuri Herrera, author of Signs Preceding the End of the World
In lucid and compelling prose, Mar a Fernanda Ampuero sheds light on the hidden aspects of home: the grotesque realities of family, coming of age, religion, and class struggle. A family's maids witness a horrible cycle of abuse, a girl is auctioned off by a gang of criminals, and two sisters find themselves at the mercy of their spiteful brother. With violence masquerading as love, characters spend their lives trapped reenacting their past traumas.
Heralding a brutal and singular new voice, Cockfight explores the power of the home to both create and destroy those within it.